Mastering
We offer high-Eng Mastering for all musical genres. Our Mastering Engineer has extensive experience and the best monitoring situation imaginable!
If you want to get your mix more punchy, loud, exciting and have a perfect frequency response in all ranges. With us you will have the unique chance to get Major label treatment. We will use analog and digital gear to sweeten up your audio material:

Speaker and Converter:
– Bowers & Wilkins 802 Diamond 2014
– Revel Ultima Salon 2
– Beyerdynamic Tesla 5p
– 2x MT-Audiodesign Extreme Class-A
– Mogami Lautsprecherverkabelung
– dCS 8 Channel Discrete DAC Setup
– ARDA Flagship Audio A/D Converter
– Custom Class-A 32Bit 500kHz ADDA
– Custom ESS Sabre 32Bit Reference DA
– Lavry Blue 4496 incl:
– M-DA 824, -M-AD 824, -M-Sync
– Benchmark DAC1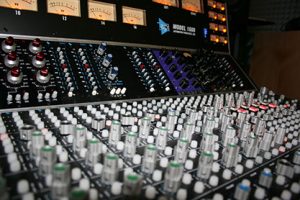 Dynamics:
– Elysia Alpha Compressor
– SPL IRON red #002
– Maselec MLA-4 Expander/Compressor
– Shadowhills Mastering Comp. Class A Special Ed.
– Chiswick Reach Valve Compressor
– Manley Vari-Mu Mastering Edition
– Neve 2254C Mastering Modification
– Chandler Ltd, LTD-2Me – 1. Series Neve Iron
– Focusrite Red 3 Transformer Ed.
– RS 124 EMI/BBC Stereo Mastering Compressor
– PM Fairchild 670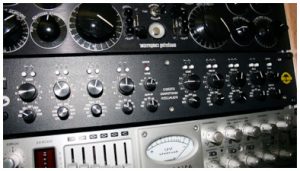 Equalizer:
– Sontec MES 430
– Avalon 2077 Mastering EQ
– Sontec MEP 250
– Dangerous Music BAX
– Barry Porter Parametric Disc Mastering EQ
– Maselec MLA-4 Triband
– Epitome Audio Nektar
– Lauterleizer 3 Band Mastering EQ
– Boutique Baxandall Eq