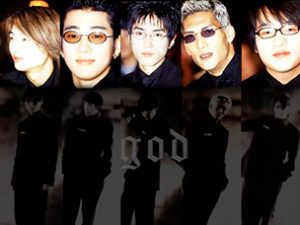 G.O.D.
We had the big honour to work on a  song for a real legend. Mixing the song "AIR" for Korea´s G.O.D. was very exciting.
In cooperation with Tony Maserati, his team in L.A. and YULI Studio in Beijing we achieved a  amazing result.
The song was released in October 2014 and since then got many 100k hits on youtube and other channels.
god (지오디, ji-oh-dee) is a 5 member Korean pop music group. The name is an acronym for Groove Over Dose. They were one of the few groups to have an album become a "million seller" in K-pop.The members had gone on to solo careers after disbanding. However, they regrouped and made a come back in 2014…wiki
G.O.D. – Air